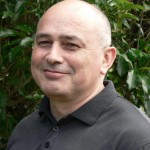 Northland is on everybody's lips! To raise awareness of climate & coastal issues affecting the Far North, Kerikeri local Rob Painting is standing for election.
Rob is an passionate about our marine environments in Northland, being an avid diver. Communities up North are greatly at risk of drought and oceanic changes, since farming & the sea are a way of life up here..
Climate change and ocean acidification have fallen off the political radar, just when we're entering a period of profound change. Hence Rob's decision to become involved with the Climate Party and run in this by-election.
Volunteers are currently raising signs in Northland, and campaigning as we speak. If you're interested in getting involved, contact Peter Whitmore or Rob Painting (see Volunteers).
Make sure you vote on 28th March or vote in advance!